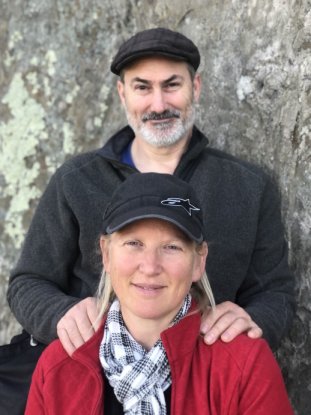 Mr. Leggett has been full-time in the piano field after a six-year apprenticeship with Master Technician Peter Clark, at California State University, Sacramento, culminating in 2000. In addition to successfully passing the Piano Technicians Guild tests and becoming a Registered Piano Technician, Mr. Leggett graduated with a Bachelor degree in Music Performance (trombone), a Bachelor degree in Religious Studies (including a one year residency in Jerusalem, Israel, 1995-1996), and a Master's degree in Music (choral conducting), under Dr. Donald Kendrick. He is currently in a Doctoral track in Music Education at Liberty University, Va.
Mr. Leggett's grew up in a musical town where the marching band was "the Pride of the Mother Lode." Sports were supported and as important as any small town with its local rivalries, but it was the band program (5th-12th grade) that the small community gathered around. In addition, Leggett, as a young person, became familiar with the music of J.S. Bach and other organ masters as his mother would practice for hours each day. The Bible says: "Train up a child in the way he should go, and when he is old, he will not depart from it." Today Leggett still loves the music of Bach and he has made a ministry in the church following in his mother's footsteps.
After the age of 14, he worked in a full-service gas station. Here Mr. Leggett learned how to work with his hands and deal with the public. Working with pianos then became a natural fit, blending the musical with the technical, mechanical, and people skills. With this varied background, Mr. Leggett has developed a well-rounded understanding of tone, musical expression, a good mechanical aptitude for action geometry problems, even difficult piano moves, while still retaining a basic love for instruments and people. He currently is the head piano technician for Liberty University overseeing a staff of six.
Mr. Leggett has been married for 23 years to music educator and flutist Kirstin Leggett. They have three children.